UIC Named Fulbright HSI Leader by the U.S. Department of State's ECA Bureau | PHCI Active Host of Fulbright Scholars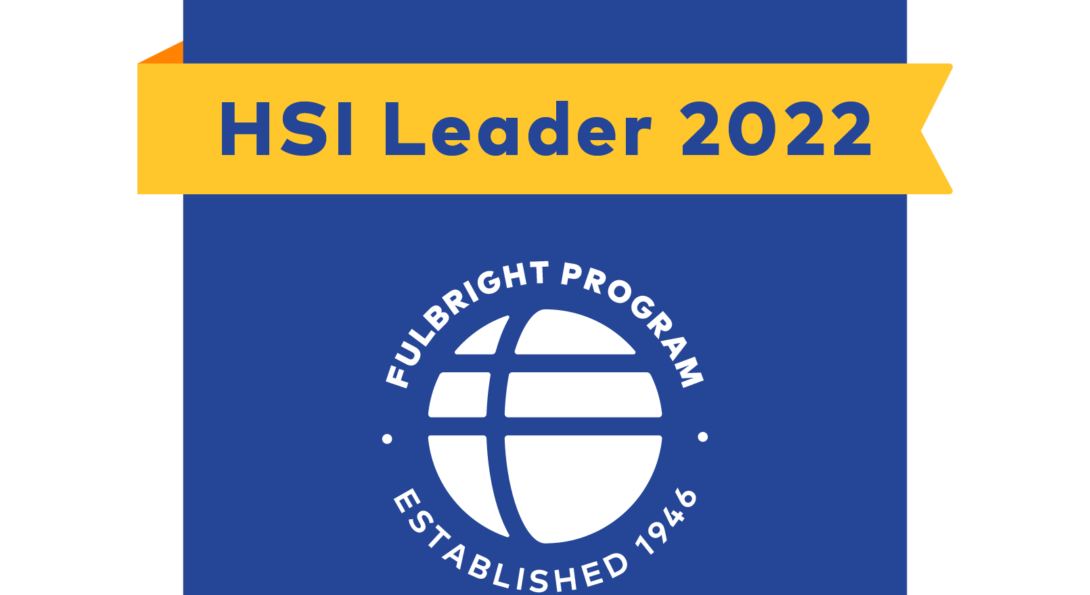 UIC Named 2022 HSI Leader by Fulbright Program | PHCI Hosting Multiple Fulbright Scholars
UIC is proud to be named a Fulbright HSI Leader for the first time by the U.S. Department of State's Bureau of Educational and Cultural Affairs (ECA). This designation recognizes the noteworthy engagement that selected Hispanic-Serving Institutions (HSIs) have achieved with the Fulbright Program, the U.S. government's flagship international educational exchange program.
Fulbright HSI Leader status has been conferred on 43 HSIs, including UIC, because they have demonstrated noteworthy engagement with Fulbright exchange participants during the 2021-2022 academic year and have promoted Fulbright Program opportunities on campus. As a frequent host of Fulbright Scholars, PHCI has been contributing actively to this designation and important scholarly mission.
Deputy Assistant Secretary of State for Academic Programs Ethan Rosenzweig, speaking on behalf of ECA, which sponsors the Fulbright Program, announced the Fulbright HSI Leaders on October 10 during an international plenary session at the Hispanic Association of Colleges and Universities (HACU) annual conference in San Diego.
In his remarks, DAS Rosenzweig noted the strong relationship between HSIs and the Fulbright Program stating, "The Fulbright Program's success with HSIs is built on real collaboration with you and your institutions." He thanked HSI leaders for their collaboration and for recognizing the value of the Fulbright Program in deepening campus internationalization efforts; and he recognized Fulbright campus liaisons and advisors for recruiting and advising applicants.  He also commended current Fulbright participants and alumni from and hosted by HSIs for sharing "their expertise, experience, perspective, and enthusiasm with their institutions, their communities, and their societies."
Modified on October 05, 2022