Sep
12
2022
2022 Fall Roundtable: Plants for Human Health | 3-Day Seminar & Open Discussion
Pharmacognosy Roundtable: Healing not Harming with Traditional Medicinal Plants
Location
Daily 6:00-7:30 pm CT. Hybrid Event: in-person (316 COP) and in-silico (go.uic.edu/pharmacognosyroundtable; see also hyperlink below)
Address
316 COP, go.uic.edu/pharmacognosyroundtable, Chicago, IL 60612
The Fall 2022 Pharmacognosy Roundtable
A mini-cycle of 3 lectures on the History of Pharmacy, organized by the Pharmacognosy Institute
Dates: Mon-Wed September 12, 13, and 14, 2022; 06:00-07:30 pm CT (~50min presentation, followed by discussion)
Monday September 12 - 06:00-07:30 pm CT
Food and Medicine
A long-range travel to antiquity, the saying attributed to Hippocrates about food and medicine, and the foundations of the Mediterranean Diet.
Prof. Alain Touwaide, UNESCO Chair Plantae Medicinales Mediterraneae, Salerno, Italy, and UIC Pharmacognosy Institute
Tuesday September 13 - 06:00-07:30 pm CT
The Paradox of Alkaloids in Society
The profound societal impact of alkaloids, including health maintenance, treatment for disease, and dependence will be explored.
Prof. Geoffrey Cordell, Emeritus Professor, UIC Pharmacognosy Institute
Wednesday September 14 - 06:00-07:30 pm CT
Anesthesia, Psychotropics, Poisons, and Venoms
From Antiquity to Paracelsus, highlights on an intertwined relationship, with experiments, poisonings, and recreative uses of plants.
Prof. Alain Touwaide, UNESCO Chair Plantae Medicinales Mediterraneae, Salerno, Italy, and UIC Pharmacognosy Institute
Date updated
Sep 10, 2022
Speakers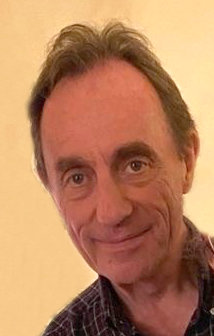 Alain Touwaide
|
Adjunct Assistant Professor
|
UIC Pharmacognosy Institute